Public Procurement as a Driver of the Development of an Impact Economy: Tools to move towards its implementation
Search
Find in the RICG database information organized by thematics, countries and type.
For a region where procurement accounts for 20% of GDP in average, this document invite us to move forward in a sustainable public procurement agenda as a tool for economic development providing incentives for a change in the behavior of companies. Also, it highlights the need to move from a procurement approach centered on economic principles to another, integrating economic, social and environmental principles.
This publication elaborated by Sistema B, with the special support  of Canada's International Development Research Centre (IDRC), shows us on how the state can generate innovation while abiding by and sustaining the traditional principles of public procurement, creating more value for money. It is also an invitation to empower the stakeholders for change and catalysts of triple bottom line businesses. That's why it includes arguments and tools that provide a way to advance today towards the implementation of SPP as well as to motivate, inspire and empower the purchasing agents of the region.
To view the full document, please click HERE.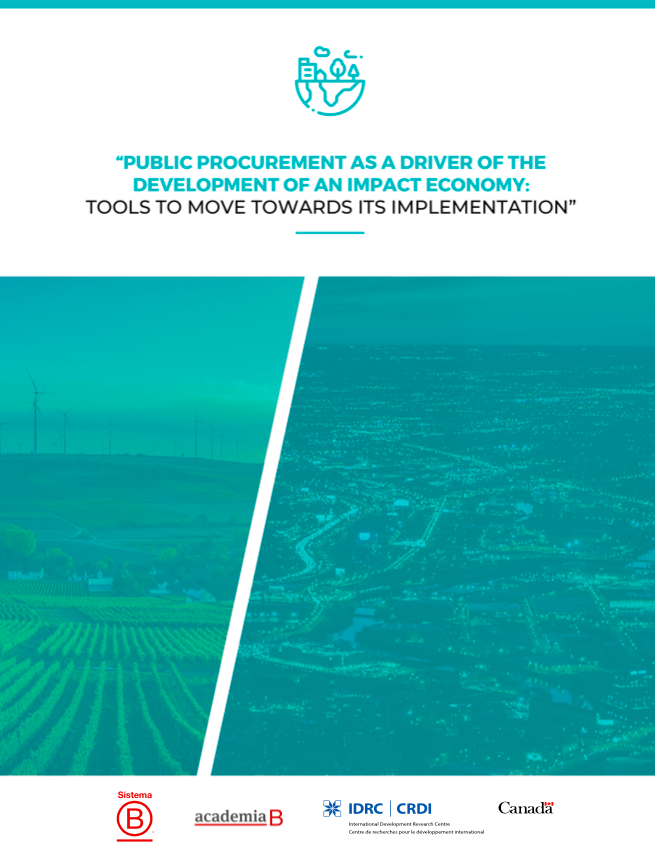 © 2023 - Inter-American Network on Government Procurement