"Model Directive for the Promotion of Sustainable Public Procurement"
2021
Search
Find in the RICG database information organized by thematics, countries and type.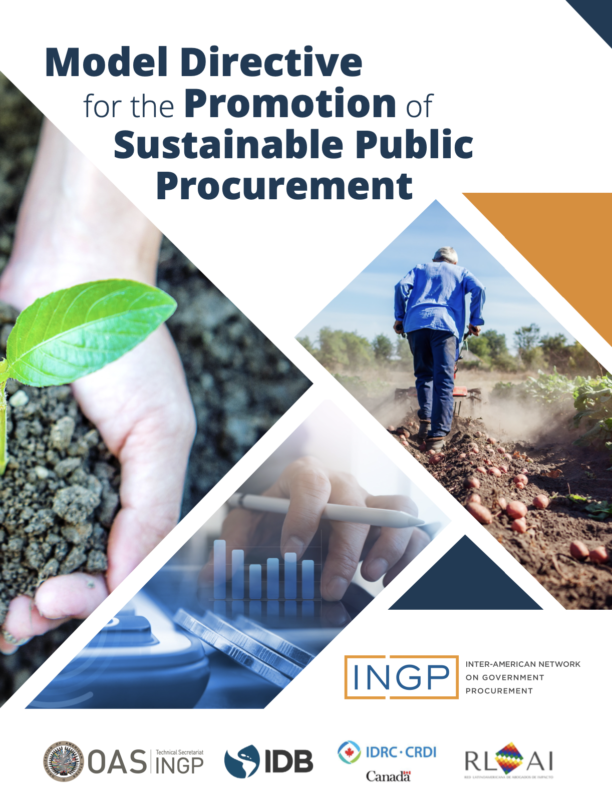 This "Model Directive for the Promotion of Sustainable Public Procurement" has been promoted within the framework of the cooperation project "Towards a Triple Impact Economy through Public Procurement" between the Organization of American States (OAS), as Secretariat Technician of the Inter-American Network on Government Procurement (INGP), and the International Development Research Centre (IDRC) of Canada and the Inter-American Development Bank (IDB).
It has also been developed jointly with the Latin American Network of Impact Lawyers (RLAI), in collaboration with representatives from various sectors, within the framework of a collaborative Working Group, made up of representatives from the national public procurement agencies of Argentina, Costa Rica, Paraguay, Peru, Dominican Republic, and Uruguay, as well as experts and academia.
The Model Directive presents the following objectives:
a) To consolidate procurement practices that promote Sustainable Development, in accordance with national policies and priorities, positioning the Public Sector as a responsible consumer.
b) To strengthen the principle of Value for Money and to integrate the criteria of economic, social and environmental sustainability into all the various stages of the process of acquiring goods, works and services, promoting decision-making under a Cycle-of-Life based approach consideration of the value chain of goods, services and works, and the impact on the environment and society.
c) To promote the active participation of government entities in the growth and development of sustainable production and consumption markets, encouraging supplier businesses to operate in accordance with standards of economic, social and environmental sustainability.
d) To promote the monitoring and evaluation of Indicators that enable the Efficiency of the Public Procurement system to be quantified in terms of the achievement of the objectives of government management and sustainable economic development.
Click here to view and read the publication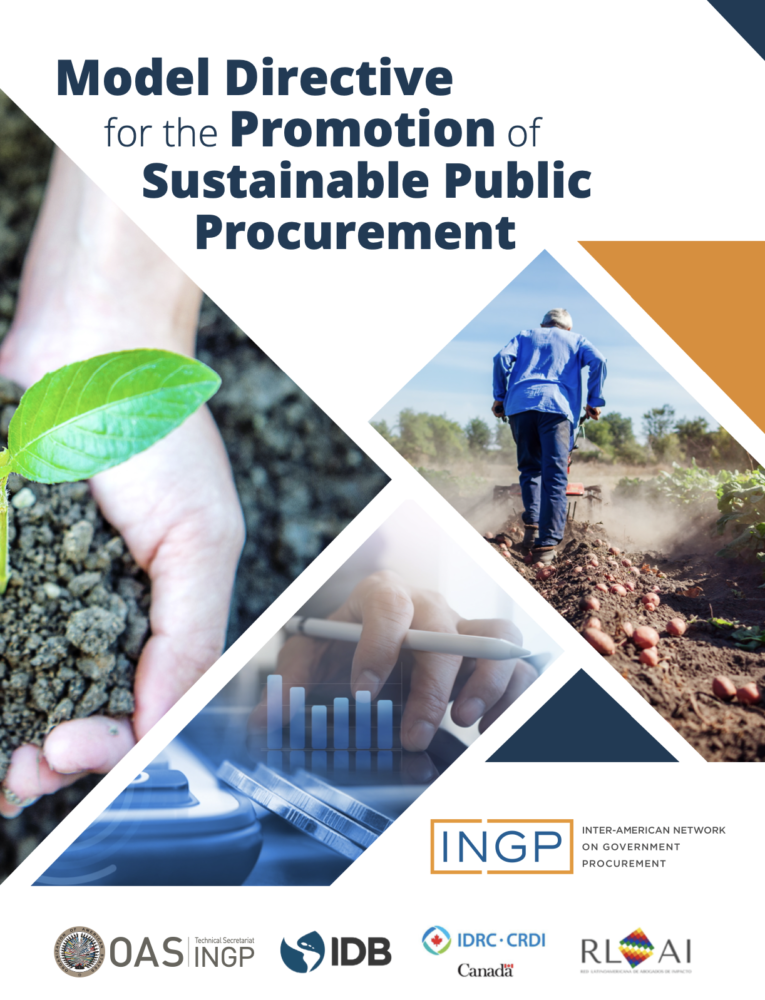 © 2023 - Inter-American Network on Government Procurement