Purpose-driven companies and the regulation of the Fourth Sector in Latin America – Jurisdictional Report of Costa Rica (available only in Spanish)
Search
Find in the RICG database information organized by thematics, countries and type.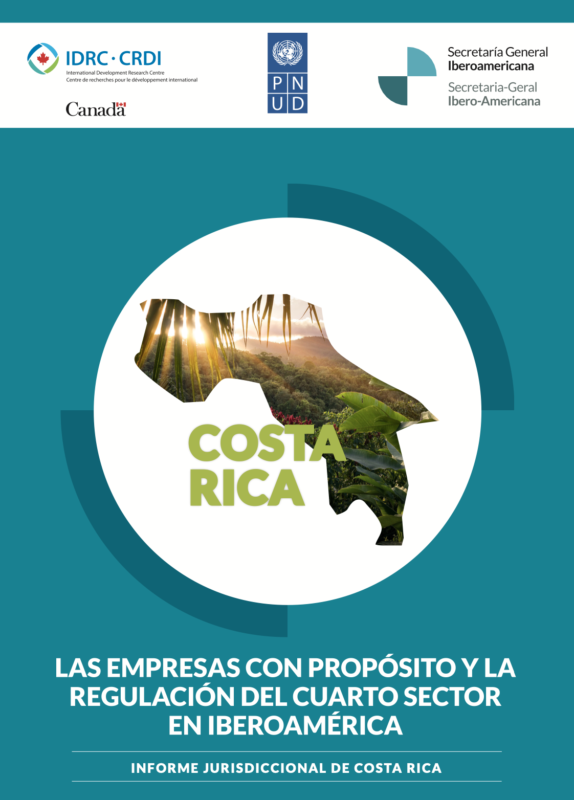 Esta publicación ha sido desarrollada en el marco de una alianza estratégica entre la Secretaría General Iberoamericana (SEGIB), el Programa de las Naciones Unidas para el Desarrollo (PNUD) y el Centro Internacional de Investigaciones para el Desarrollo (IDRC) de Canadá; contando con el apoyo institucional de la Organización de los Estados Americanos (OEA) como Secretaría Técnica de la Red Interamericana de Compras Gubernamentales (RICG).
Esta publicación forma parte de un amplio cuerpo documentario, que incluye el presente Informe jurisdiccional de Costa Rica, teniendo por propósito brindar luces sobre cómo apuntar hacia una adecuada regulación; proponer a los Gobiernos iberoamericanos medidas concretas tendientes a la creación de un sector empresarial más justo, resiliente y sostenible; analizar diversos marcos normativos de otros países iberoamericanos y de algunas jurisdicciones de referencia a nivel internacional; e incluye cuatro (4) ejes transversales claves para el desarrollo de las empresas con propósito (modelos de certificación, marcos fiscales, compras públicas sostenibles y perspectiva de género).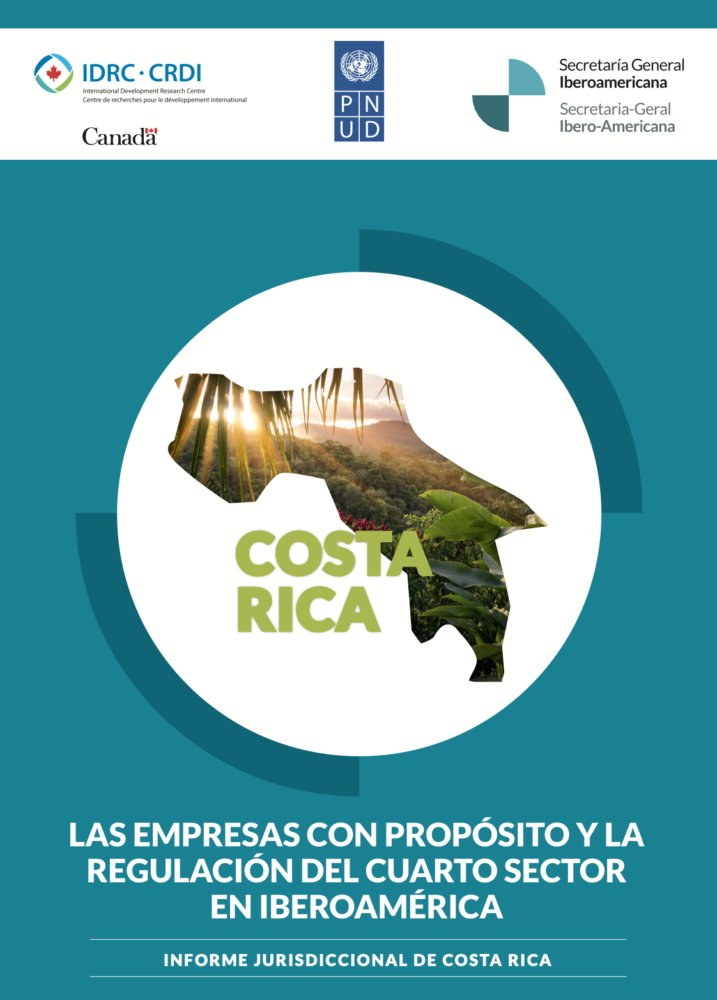 © 2023 - Inter-American Network on Government Procurement