Evaluación del Impacto y de los Beneficios de las Reformas en los Sistemas de Contratación Pública en América Latina y el Caribe
2013
Search
Find in the RICG database information organized by thematics, countries and type.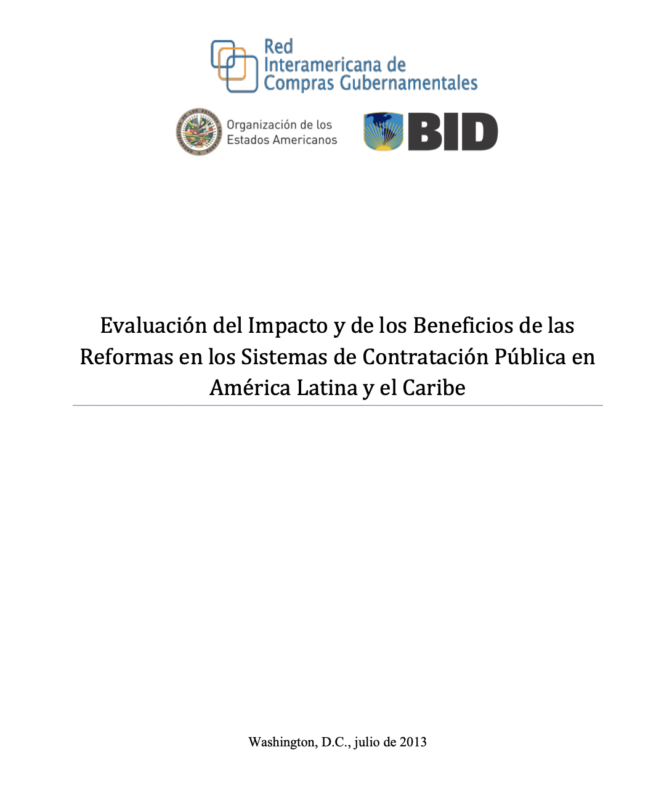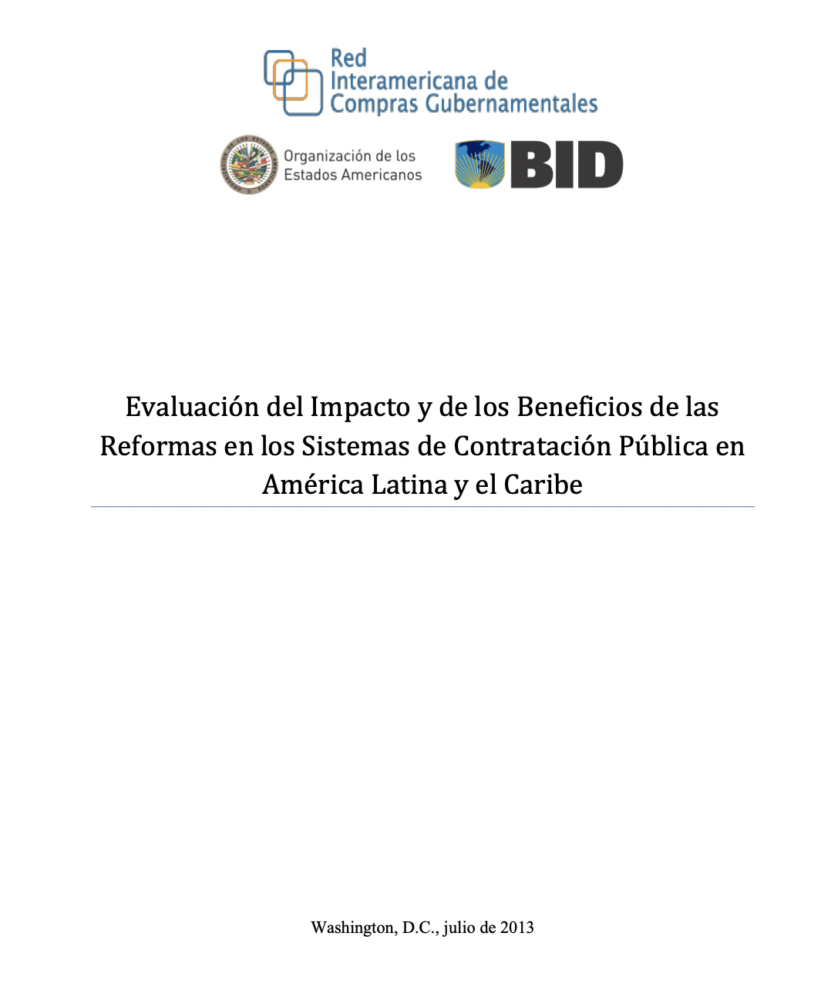 El presente Estudio sobre "Evaluación del Impacto y de los Beneficios de las Reformas en los Sistemas de Contratación Pública en América Latina y el Caribe" es un trabajo conjunto realizado por la Organización de los Estados Americanos (OEA) y el Banco Interamericano de Desarrollo (BID), en el marco de la Red Interamericana de Compras Gubernamentales (RICG), el cual evalúa tanto el impacto como los beneficios resultantes de los procesos de reforma a los sistemas nacionales de contratación pública en América Latina y el Caribe en los últimos diez años.
Se identifican y destacan resultados y efectos mixtos en materia de transparencia, eficiencia de los procesos y gestión de las adquisiciones, eficacia del mercado y de los procedimientos de contratación, fomento del emprendimiento y apoyo a las pequeñas y medianas empresas, así como innovación e incorporación de criterios de sostenibilidad en las compras públicas. Otros resultados asociados a la apertura de mercados, desarrollo de plataformas electrónicas para las contrataciones públicas, competencia, establecimiento de mecanismos de monitoreo y control, profesionalización de la función de adquisiciones y administración de riesgos en las contrataciones públicas son también analizados.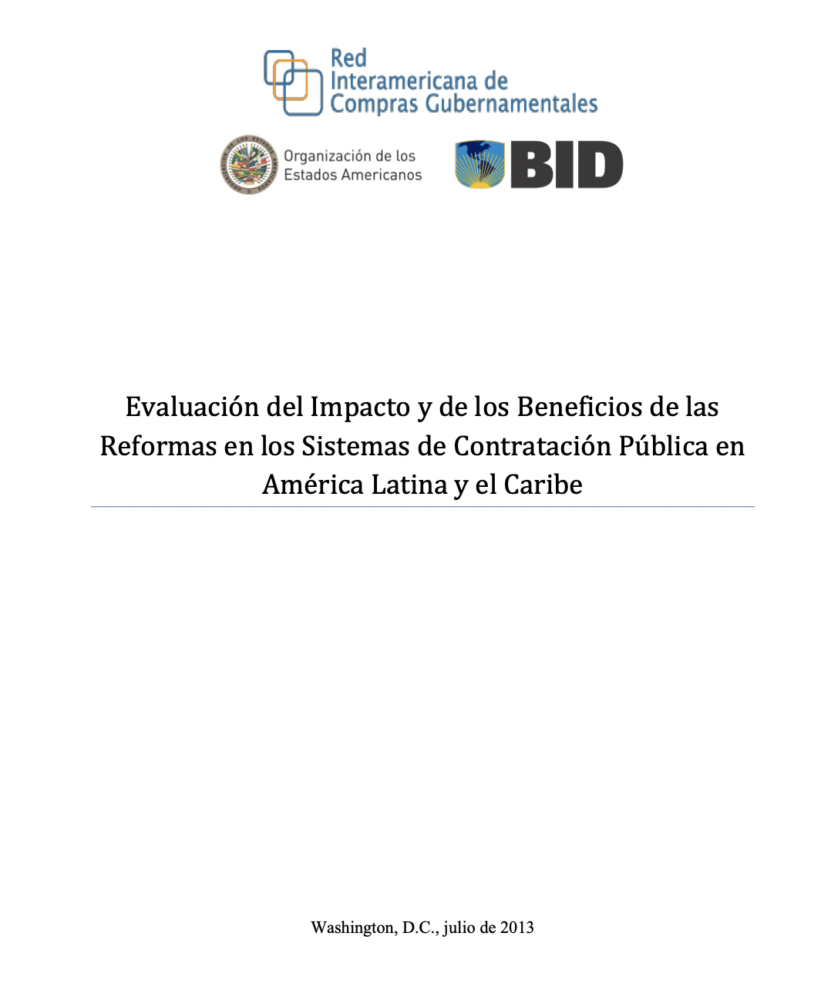 © 2023 - Inter-American Network on Government Procurement