Study: "Evaluation of the response of Latin American Public Procurement Systems to the challenges of COVID-19 (available only in Spanish)".
16 de noviembre, 2021
Search
Find in the RICG database information organized by thematics, countries and type.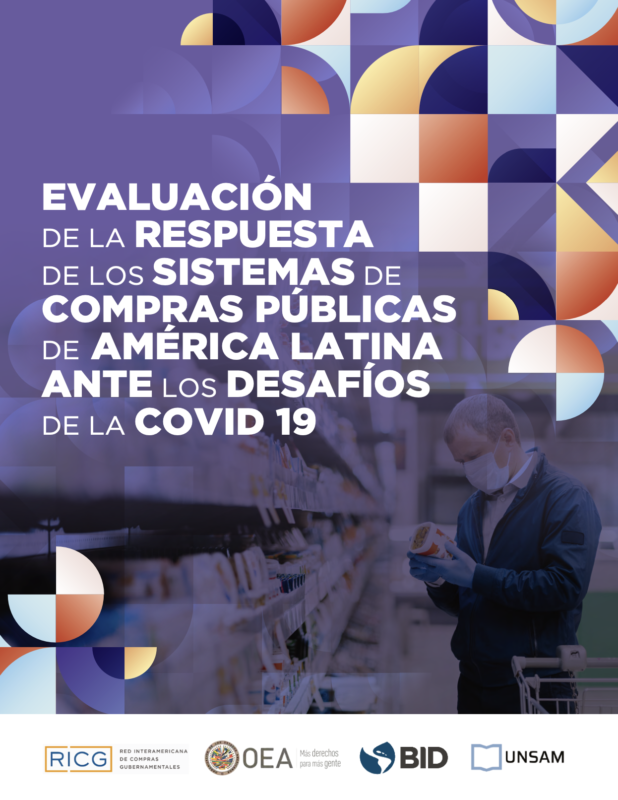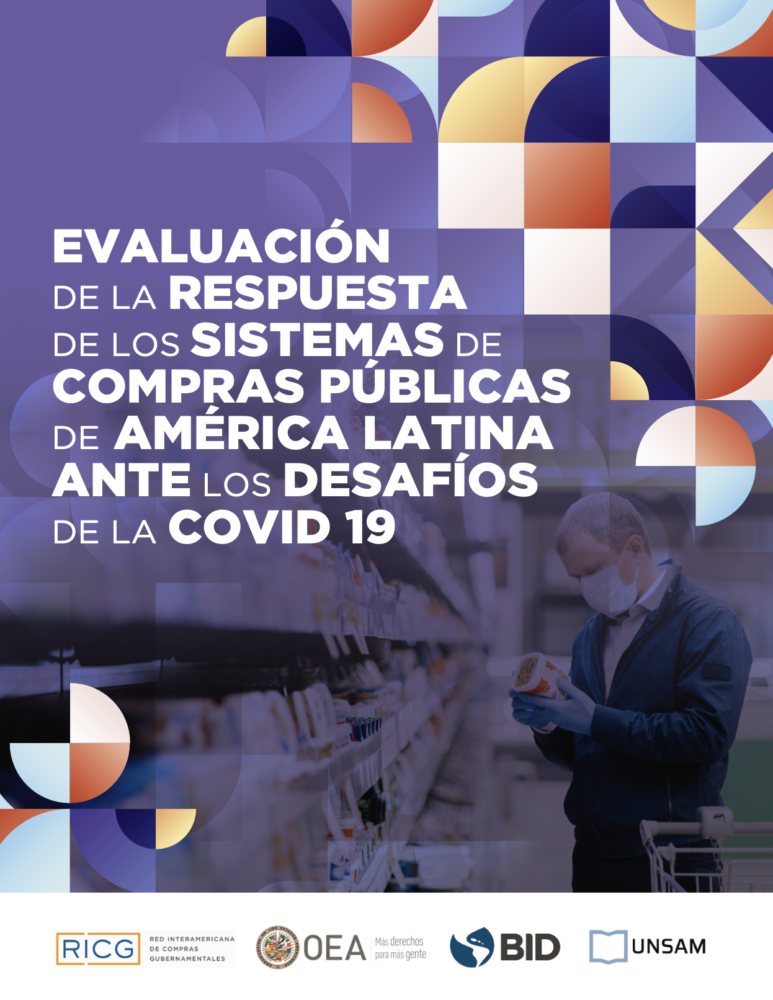 La Organización de los Estados Americanos (OEA), como Secretaría Técnica de la Red Interamericana de Compras Gubernamentales (RICG), en alianza con el Banco Interamericano de Desarrollo (BID) y la Universidad Nacional de San Martin (UNSAM) de Argentina, presentan el Estudio titulado "Evaluación de la repuesta de los Sistemas de Compras y Contrataciones Públicas de América Latina ante los desafíos de la COVID-19".
Esta publicación, analiza la capacidad de respuesta ante los desafíos que plantea la COVID-19, de los sistemas nacionales de compras públicas de 17 países de la región, de los cuáles once (11) participaron directamente: Chile, Colombia, Costa Rica, Ecuador, El Salvador, Guatemala, Honduras, México, Panamá, Paraguay y Uruguay; y seis (6), a través de consultas a sus Páginas Web: Argentina, Bolivia, Brasil, Nicaragua, República Dominicana y Venezuela.
Asimismo, detecta sus fortalezas y desafíos, así como identifica buenas prácticas que puedan ser tenidas en cuenta para mejorar la capacidad y la calidad de respuesta ante futuras emergencias.
El Estudio, también, permite evidenciar algunas de las tendencias identificadas previamente en el relevamiento de la información que la RICG llevó a cabo durante el mes de mayo de 2020, sobre distintos aspectos a la respuesta de las agencias nacionales de compras públicas frente a la pandemia y sobre su propia percepción relacionada con sus capacidades para hacer frente a los desafíos que les planteó la situación excepcional.
Es importante destacar que la publicación presenta datos e información suministrada con recorte temporal a mayo de 2021.
El Estudio esta disponible para descargar aquí.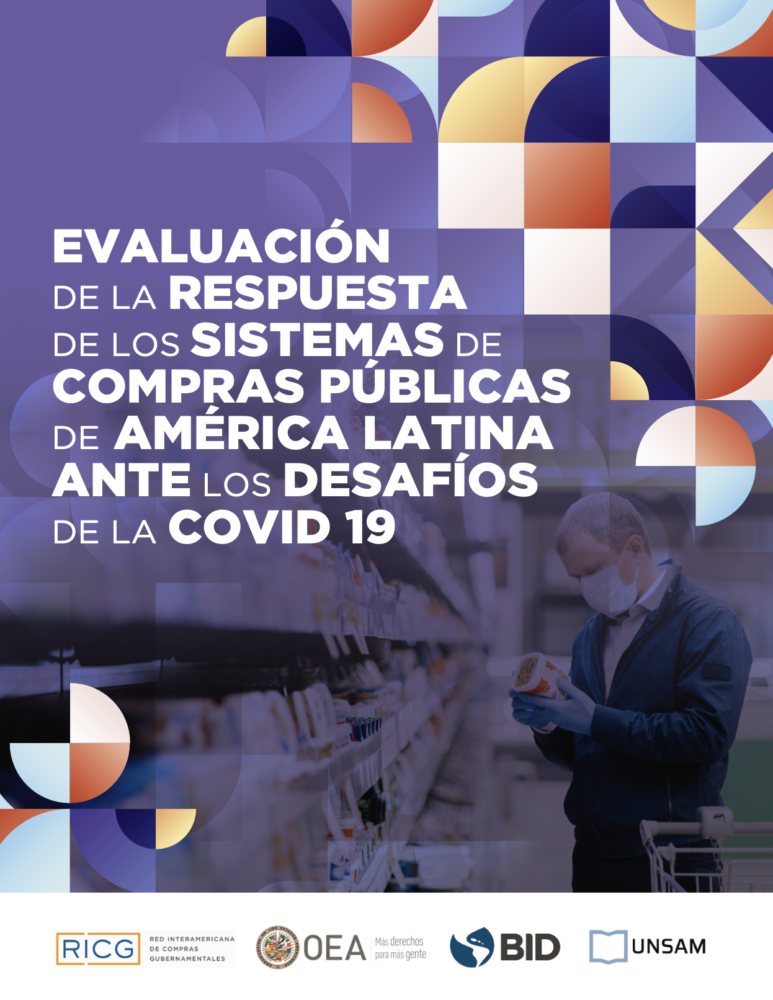 © 2023 - Inter-American Network on Government Procurement