Estudio de Factibilidad sobre Panamá – Incorporación de las Empresas de Triple Impacto como Proveedoras del Estado
Mayo, 2021.
Search
Find in the RICG database information organized by thematics, countries and type.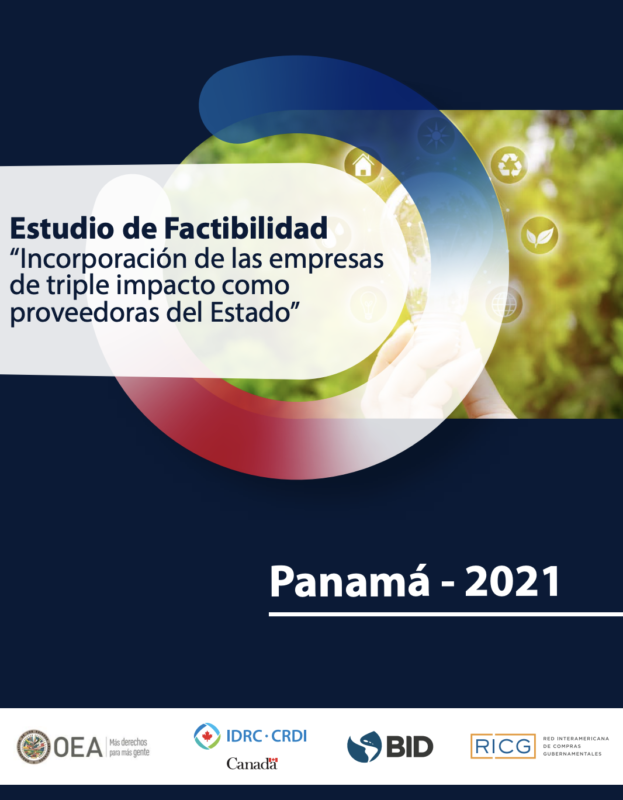 Esta publicación ha sido desarrollada en el marco del Proyecto "Hacia una economía de triple impacto a través de las compras públicas", en colaboración conjunta de la Organización de los Estados Americanos (OEA) como Secretaría Técnica de la Red Interamericana de Compras Gubernamentales (RICG), el Centro Internacional de Investigaciones para el Desarrollo (IDRC) de Canadá, y el Banco Interamericano de Desarrollo (BID); y contando con el apoyo técnico de Claudio Loyola, Experto en Contratación Pública, Transformación Digital y Compras Sostenibles.
El propósito del presente Estudio, ha sido identificar las barreras, oportunidades y recomendaciones existentes en Panamá, a través de la Dirección General de Contrataciones Públicas (DGCP), en aras de contribuir al desarrollo y consolidación de políticas de compras públicas estratégicas basadas en criterios de sostenibilidad y triple impacto.
Asimismo, además de proveer información sistematizada en materia normativa y de mercado, también presenta información resultante de entrevistas realizadas con actores claves tanto del sector privado como público, así como también recomendaciones precisas para la mejora de las capacidades institucionales, de gobernanza, financiamiento y seguimiento de planes de acción; a fin de mejorar la competitividad de los mercados públicos y convertirlos en referentes regionales.
– Para conocer más del Estudio, favor de seguir el siguiente enlace.
– Para ver el video relacionado con el Estudio de Panamá por parte del Director de la DGCP, Raphael Fuentes:
– Para ver el video del Experto Claudio Loyola sobre el Estudio de Factibilidad de Panamá: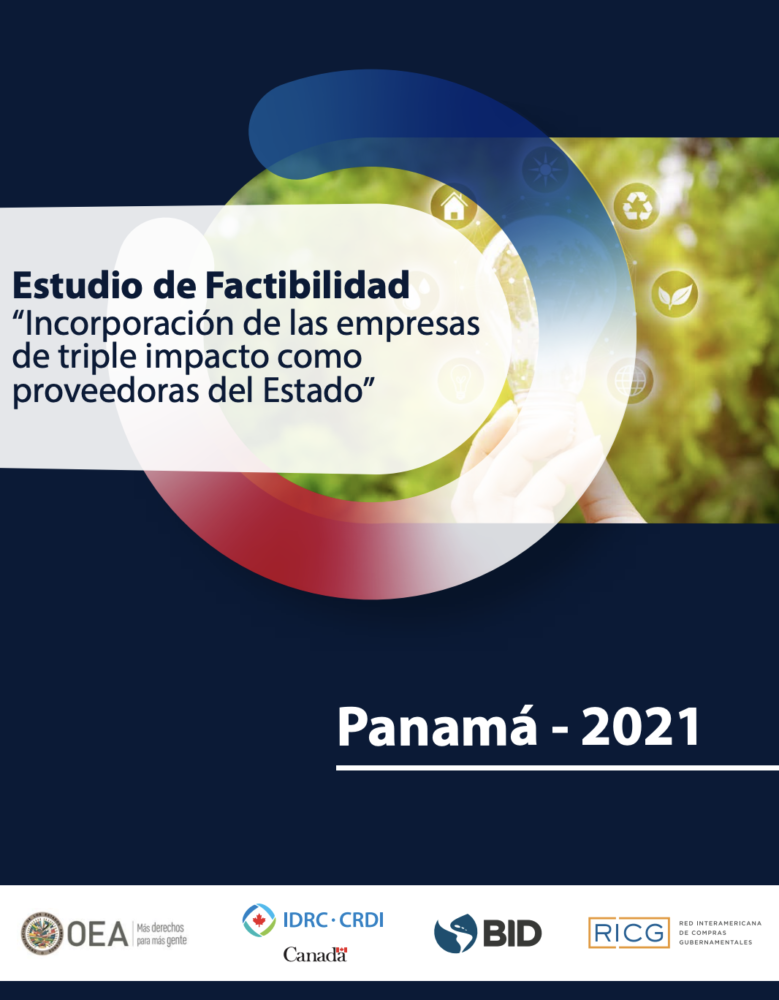 © 2023 - Inter-American Network on Government Procurement